Bricklink was teasing the entire AFOL community with their upcoming collaboration with the LEGO Group and they have finally let the cat out of the bag.
Our favourite online LEGO parts acquisition resource is running an AFOL designer program that will allow you to submit your LEGO designs and MOCs for a chance to be a limited edition 60th Anniversary set that will be sold exclusively on the Bricklink platform.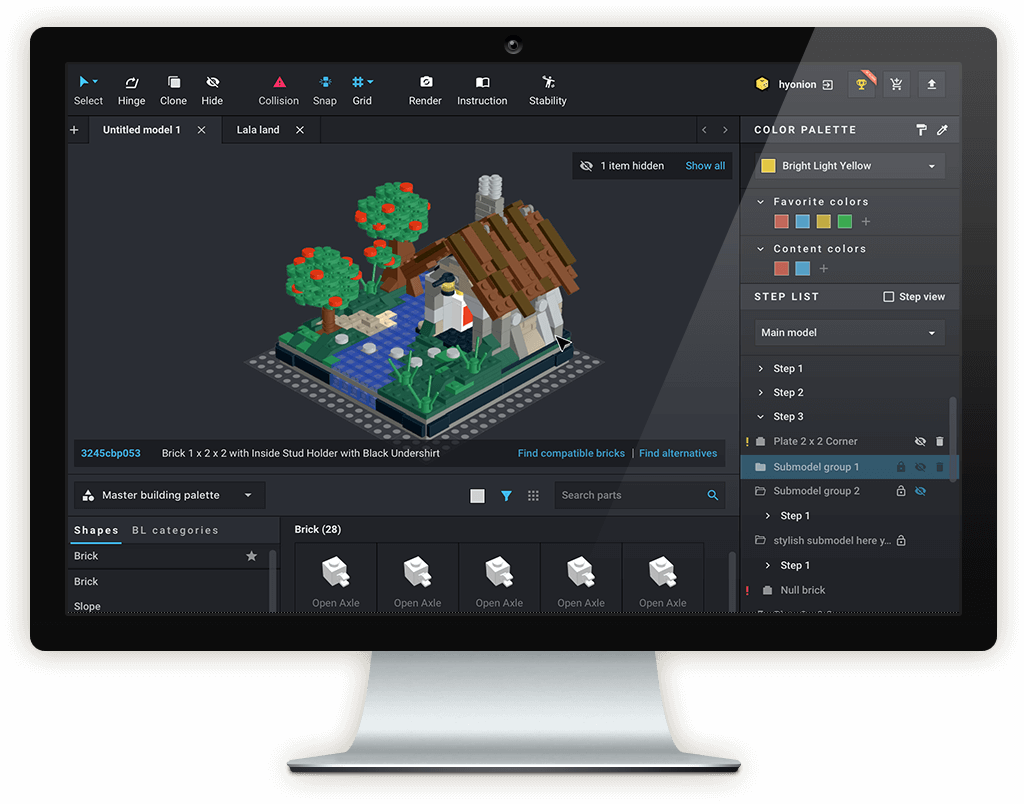 There is just one caveat which one is that it has to be designed on the Bricklink virtual LEGO designer program, Studio. So if you are only familiar with the LEGO digital designer, you might want to give Stud.io a spin.
The process consists of three phases which is the submission, crowd funding and finally the launch of the set. The crowd funding portion most likely refers to the part where we would 'pre-order' the set with our votes.
It would be really interesting to see how this develops this could be an alternative to LEGO Ideas although it does raise some questions on whether this would qualify to be an 'official' LEGO set? (I do hope it is).
Submissions begin 18th of September and will run through to November 18th so start bringing out those MOCs!
---
Here is the full press release:
Your design can become a limited edition 60 Years Anniversary set!
We begin accepting entries on September 18th
by BrickLink Team | Sep 12, 2018 14:05 EST
After we posted a teaser about the AFOL Designer Program, we closely monitored the conversation surrounding it. It was fun to read what you all thought this program would be. So what is it exactly? In case you missed it, BrickLink and the LEGO Group are celebrating 60 years of the LEGO® brick with the AFOL community by realizing unique designs with truly original themes. Through this program, your design can become a limited edition 60 Years Anniversary set!
How does the AFOL Designer Program work?
The program will have three main phases:
Accepting entries – To give you some time to think about what you'd like to design, we will begin accepting entries on September 18th until November 18th. Your designs will not be displayed publicly during this time. The LEGO design team will review your submissions made with Studio 2.0, and up to 20 finalists will be selected.
Crowdfunding – Selected designs will be announced and displayed for crowdfunding beginning February 2019. You will be able to pre-order designs at this time.
Release – Successfully crowdfunded designs will become a limited edition 60 Years Anniversary set exclusively available on BrickLink. We will begin shipping orders April 2019.
Why should I submit my designs?
Besides being able to share your designs with the AFOL community, designs that are selected for realization will also be reviewed and produced as limited edition box sets. On top of that, BrickLink will pay 10% of total sales revenue to designers for all successfully crowdfunded AFOL designs including pre-order. You will retain full IP rights for non-selected designs, meaning you can freely use your original designs for any other purpose after the event.
Even if you aren't a designer, we'd still love everyone to get involved! You can share your ideas with the AFOL community in the Studio 2.0 forum.
Ready to get started?
The AFOL Designer Program requires that your designs are submitted with Studio 2.0, which has improved functionality and new features for this program (new features will be available Sep 18th). A building palette made specifically for the AFOL Designer Program will be included so that you are able to focus more on the design itself. Next, check if your design is stable with the all-new stability check because we want to fall for designs, not have them fall apart. Then you can export breathtaking images and even create building instructions for your designs!
Stability check feature in Studio 2.0
Go here for more details about design requirements or FAQs, or go here to download or learn more about Studio 2.0.
We can't wait to see what you come up with!
Thank you,
BrickLink Team