The LEGO Ideas blog just announced the winner for the second 2016 review stage round of finalists and it is Women of NASA by Maia Weinstock! The set managed to edge out other popular favourites like Star Wars UCS X34 Landspeeder by Aaron Fiskum and the Adam's Family Mansion by Afol777.
The LEGO® BrickHeadz sets have already started selling in most of the other regions and we are finally going to be able to get our hands on it come March 11th 2017! To celebrate the launch, LEGO Singapore has lined up a whole slew of events and promotions for the LEGO® BrickHeadz line.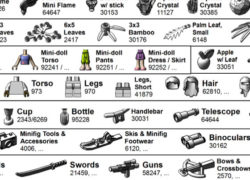 Tom Alphin, best selling author of The LEGO Architect, first started this custom LEGO labels project in 2014 and generously shared the labels with the AFOL community. He has just updated and expanded the label collection to cover 950 different LEGO elements.
In a recent pod-cast interview by SHANLIAN ON BATMAN, director Chris McKay (The LEGO Batman Movie) revealed that The LEGO Movie 2 will have a lot of songs and it will be set in SPACE! 
The line up for LEGO Friends 2017 Summer Sets looks to be quite interesting this year with the introduction of some sub-themes. AFOLs who are looking to expand their 'winter collection' can now do so with sets like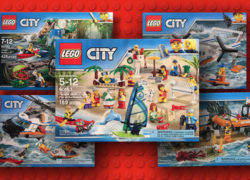 We're on to our LEGO City Summer Sets wrap up from all the recent toy fairs and I'm quite intrigued by the new LEGO City 'Jungle' subtheme. It looks like LEGO City 2017 summer set round up will be continuing the 'explorers' line with the latest addition that will join the Deep Sea and the […]
The LEGO servers just updated with the official image to the LEGO Star Wars R3-M2 (40268) polybag which means that this might just be officially available really soon. Ebay and Bricklink has been inundated with these over the holiday period which some have speculated that it was meant for
The second half of 2017 will see a few more of the LEGO Creator "habitat" sets along with a couple of vehicular sets as well. I felt that some of the habitat sets were a little lean but I'm quite happy to see that they have really buffed them up as opposed the facades of the previous […]
The last two "mystery" characters for the LEGO BrickHeadz theme was revealed at the New York Toy Fair 2017 and here are the LEGO BrickHeadz Pirates of the Caribbean Official Photos! As you know, the new Pirates of the Caribbean: Dead Man Tell No Tales movie will be coming out soon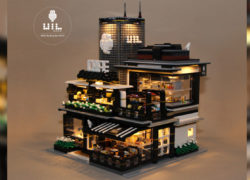 Brandon's cafe MOC has been making it's rounds but I only just got time to really take a good look at it only recently. He previously built a bicycle showroom MOC which featured a two storey glass wall.