The LEGO Fan Media Days is in full swing and we have the first official announcement for the LEGO® Ideas 21310 Old Fishing Store! As you may recall, this was one of the LEGO Ideas project by Robert Bontenbal (RobenAnne) that was selected for production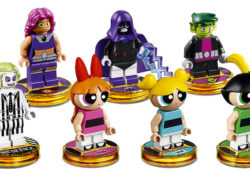 LEGO Dimensions Wave Nine has officially been announced with these official images of The Powerpuff Girls, Beetlejuice, Beast Boy, Raven and Starfire from Teen Titans Go! It will be a combination of Team Packs and Fun packs that will only be available on September 12th but I'm sure pre-orders will start soon.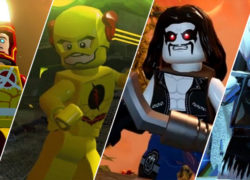 The summer wave is just starting and the rumour mill has already started churning out possible minifigure appearances for next year's LEGO DC Superhero sets. Instagram speculation silo, Delta Customs, is reporting that there will be three new LEGO DC Superhero sets that will be launched in January 2018. First up is actually a set based on the […]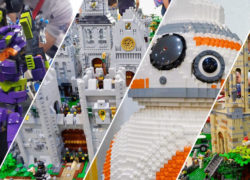 This weekend saw the launch of PhLUG's Abrickadabra 2017 which featured MOCs and dioramas from a whole range of themes. It was held at the Promenade Mall in Greenhills, Manila on the 27th of May which lasted only one day.
Thanks to Toys 'R' Us Denmark, we have a look at the first official The LEGO Ninjao Movie set! The set name still remains unknown but it does feature four minifigures which include Jay, Hammer Head, Jelly and a resident of Ninjago City.
Every LEGOLAND® around the world produces seasonal exclusive promotional Duplo bricks which are distributed throughout the year on special occasions like Star Wars Day or Chinese New Year. However, there are a bunch of these Duplo collectibles that not many AFOLs know about which are the non-seasonal promotional bricks.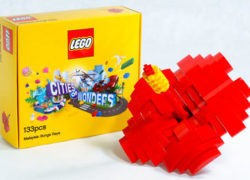 The LEGO Bunga Raya (Celebratory Flower), is the first set that is redeemable during Malaysia's Cities of Wonders campaign. This is actually Malaysia's national flower and the words "Bunga Raya" literally means "Celebratory Flower" but it is better known in the western world as the Hibiscus.
The LEGO Brand Store in Vienna had an advance sale of the LEGO Ideas Saturn V Apollo Rocket (21309) set and invited one half of the designing duo, Felix Stiessen to grace the event and conduct a meet the fans session!
As some of you may already know, there is a multinational LEGO campaign that has launched in four countries across Asia called the "Cities of Wonders". Each country has a set of gift-with-puchase (GWP) that is available for a minimum spend and thanks to LEGO Trading Malaysia
While LEGO Star Wars R3-M2 polybag is making its promotional run now in Singapore and Malaysia, the first image of the LEGO Star Wars Scarif Stormtrooper (40176) polybag has recently popped up. It actually looks more like a Commander/Captain variant as it has the sand blue highlight