The Jakku Quadjumper had about 3 seconds of screen time before it was obliterated by a TIE-Fighter in Star Wars Episode VII: The Force Awakens. Initially when this was first announced, I wondered why they would make a set based on a ship that was the equivalent of a tug boat in the Star Wars […]
The Russian LEGO website just updated their Star Wars legacy banner with an image of the LEGO Old Man Luke minifigure version from the end of Star Wars Episode VII – The Force Awakens! He does sport a 'brand new' torso and leg assembly print, which is basically a riff of Obi-Wan Kenobi's robes,
The guys over at C't Magazine got the insane idea to run the LEGO Technic Porsche 911 GT3 RS (42056) against an aluminium wall at 46km/h and film it at 1000 frames per second. Conducted under the strictest of safety standards, car experts at the ADAC test center in Landsberg am Lech retrofitted the test […]
After making its debut in the United Kingdom, The LEGO Life App is finally splashing down on our shores. LEGO Life was developed to safely connect LEGO fans of all ages to connect on a new social media platform that includes daily building challengers, quizzes and feature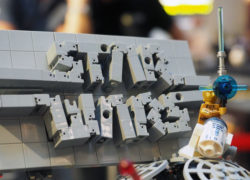 The month of May is dedicated to all things Star Wars and each country celebrates it differently. Disney Malaysia organised a rather intimate event over the course of two days which allowed fans from all over the country to showcase their love for a galaxy far far away.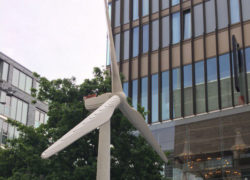 Liverpool in the United Kingdom is now home to the LARGEST LEGO® Wind Turbine built from LEGO® Bricks in the world! LEGO® Certified Professionals, Duncan Titmarsh (UK), Georg Schmitt (FR) and Balázs Dóczy (HU) along with three other LEGO Model Builders spent the last three months constructing this behemoth. It stands at a towering 7.5 metres tall and […]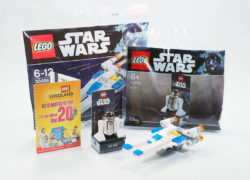 This year marks the 40th Anniversary of Star Wars Episode IV: A New Hope and LEGOLAND® Malaysia is celebrating it with a whole host of activities and goodies! It is because of this momentous occasion that we have prepared a very special LEGO Star Wars Goodie bag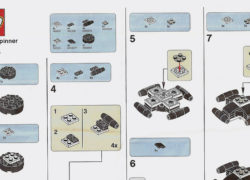 It appears that LEGO has jumped on the bandwagon and released official instructions to a two versions of a brick-built fidget spinner. The fidget spinner craze has taken the world by storm
The Alien Xenomorph is one of the most iconic movie monsters of our modern generation and it has inspired a slew of LEGO builders around the world. There have been a lot of Xenomorph MOC builds over the years and the most notable one is by The Arvo Brothers but when I came across Blair Archer's Alien bust, […]
LEGO has a habit of quietly releasing their extended line products and it is thanks to Brickset that we have a sneak peek of the LEGO Mini Piggy Bank (40251) and the LEGO Picture Frame (40173). It appears that the LEGO Mini Piggy Bank was discovered on the shelves of the LEGO Certified Store (LCS) in