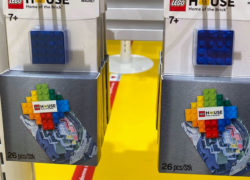 Our good friends over at Promobricks managed head up to Billund and found another LEGO House exclusive! The LEGO House Magnet (854915) was quietly launched with a recommended retail price of 130kr which is about SGD$28 which makes this the most expensive magnet in the theme (the regular ones cost SGD$16.90). I'm still trying to […]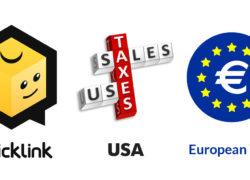 The LEGO Group has announced that they will be collecting sales tax and VAT from the Bricklink sellers starting next month.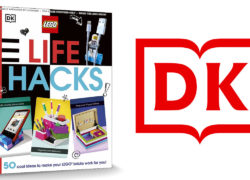 DK books will be launching the LEGO Life Hacks Book in 2021 which compiles some of the awesome projects to augment your LEGO Lifestyle
LEGO has just released the LEGO Disney Mickey Mouse & Minnie Mouse Buildable Characters (43179) Designer Video featuring LEGO Designer Ollie Gregory
LEGO has earned the title of the most popular brand channel on the Youtube video sharing platform with a whopping 11 billion views and counting.
The iOS and Google app store have updated their libraries with the LEGO Super Mario App just a few days ahead of the actual set launch on August 1st. The mobile application allows you to interact with the LEGO Super Mario figure from the starter kit and is able to unlock the digital versions of […]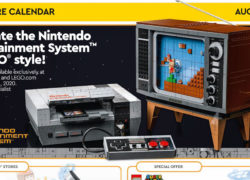 The LEGO Brand Store Calendar August 2020 has just been release and there are a handful of promotions this month which is a vast improvement from July.
A couple of LEGO Disney Princess sets have surfaced thanks to a product update by an Italian online webstore. It looks to like we'll be getting an update to Rapunzel's tower as well as an expansion to Sleeping Beauty's world with her own forest cottage. Rapunzel's Tower (43187) – 369 pcs – €59.99 […]
LEGO has officially announced the LEGO Ideas Grand Piano (21323) set which features a working keyboard with authentic sounds!
Following the cancellation of the LEGO Technic Bell Boeing V-22 Osprey (42113) set, some generous AFOLs have scanned and uploaded the instructions.