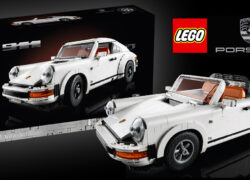 We covered the possibility of a Porsche 911 model under the Creator Expert sub-theme late last year and now LEGO has officially revealed the LEGO Porsche 911 (10295)! It features the Porsche 911 Targa with extra bricks to modify it into the Turbo version so essentially you're getting two models in one.
The LEGO Ideas 90th Anniversary fan vote was not available to the LEGO fans in China so they did one of their own with differing results.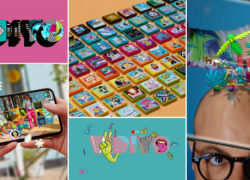 We were teased of this collaboration between LEGO and Universal Music since last year and LEGO has finally given us a first look at what LEGO VIDIYO is all about. The LEGO Group has combined unique LEGO elements and the power of augmented reality into a one stop music video maker for the digital youths. […]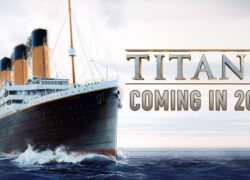 There is a rumour that we might see a LEGO Creator Expert set based on the RMS Titanic of the White Star Line debut in the second half of 2021.
The first month of 2021 is coming to a close and LEGO has just published their LEGO Brand Store Calendar for February. I'm going to focus on the gift with purchases this round as the pandemic has rendered all events non-existent.
With the sets for the first quarter already filling the shelves, we now turn our attention to the sets that will be coming out in the next wave. The LEGO Monkie Kid theme has proven to be quite popular here in Asia and fans will be happy to know that another wave will be launching […]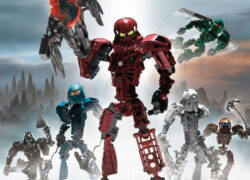 The preliminary LEGO 90th Anniversary Fan Vote results have been collated and it looks like Bionicle is leading the polls.
LEGO Designer Wes Talbot and LEGO Graphic Designer take us one a behind the brick look at the upcoming LEGO Ideas Medieval Blacksmith (21325) set. I know, a lot of us were completely blown away by Namirob's original submission and we a tad disappointed when LEGO revealed the final model. However, the actual launch set […]
A couple of days ago, a LEGO Ideas teaser trailer that alluded to the fact that we might witness a return to the good ol'days of castles and kingdoms. Just today, LEGO Ideas has finally revealed the LEGO Ideas Medieval Blacksmith (21325) set which is slated for a February 1st launch. We had a sneak […]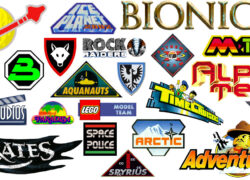 In conjunction with LEGO's 90th anniversary, LEGO Ideas is celebrating it by giving us fans a chance to revive our favourite theme in 2022! There are thirty classic LEGO themes to vote on and everyone will only be given one chance to vote so make it count! The vote will take place over two stages, […]