LEGO Fan Media Days has revealed that future LEGO Star Wars UCS Plaques will ditch the adhesive and be completely printed.
The in-store display leak a couple of days ago gave us a sneak peek at the upcoming LEGO Star Wars The Razor Crest 75331 but now we have the full product images that gives us a much better look at the highly anticipated set. The LEGO Razor Crest is massive at minifigure scale as it […]
The Skaerbaek Fan Weekend is in full swing up in Skaerbaek Denmark and our friends over at Promobricks have chanced upon an actual copy of October's planned gift with purchase! This upcoming set is based on the winning entry by Daditwins for the LEGO Ideas Seaside Build contest from last year. I'm really quite glad […]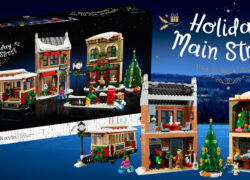 The LEGO Holiday Main Street 10308 will be this year's addition to the LEGO Winter Village collection that will be available come Oct 1st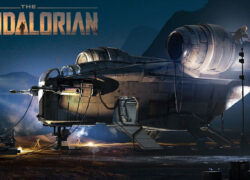 In the wee hours of the morning (my morning anyway), a quick image of a proposed LEGO store display for the LEGO Star Wars Ultimate Collectors Edition (UCS) Razorcrest (75331) made its rounds on the interwebs. Apart from concretely confirming that we would be seeing a minifigure scale version of the Mandalorian's preferred mode of […]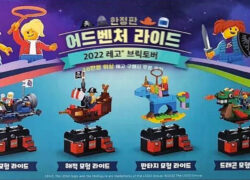 A South Korean poster for this year Bricktober promotion has revealed that each set is based one of the classic LEGO themes from the 1980s.
LEGO's Shop@Home platform has just updated their list of LEGO sets that will be retiring soon once December rolls around.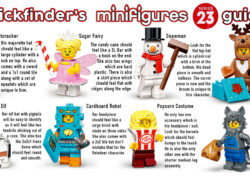 This will be the last feel guide for LEGO Collectible Minifigure Series 23 71034 will be the last one with the old packaging.