Just today, LEGO has officially revealed the LEGO Botanical Collection with a host of new images, trailers and a designer video.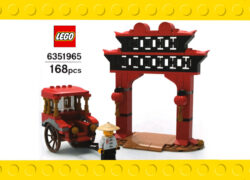 LEGO China has officially announced the LEGO Rickshaw (6351965) gift with purchase when you spend a minimum of RMB1999 on any LEGO products.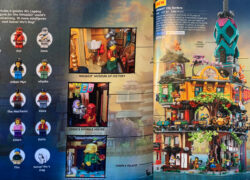 The LEGO catalogues for next year are out in the wild and they have officially revealed the highly anticipated LEGO Ninjago City Gardens (71741)! This is the largest entry in the LEGO Ninjago City structure series by clocking in at 5,685pcs, almost 800pcs more than the LEGO Ninjago City (70620). It includes a staggering nineteen […]
The LEGO Year of the Ox (40417) was revealed earlier this month with the box art but now we have the higher resolution ones which gives us a better look.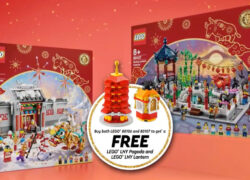 The LEGO Spring Festival sets just launched in China (Singapore is getting them on January 4th) and LEGO released a video trailer for the theme which reveals the gift with purchase if we get both the LEGO Story of Nian (80106) and Spring Lantern Festival (80107). It features a brick built Lunar New Year Pagoda […]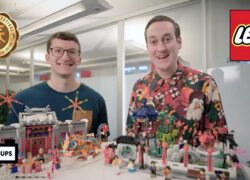 With the official launch of the LEGO Spring Festival 2021 sets just a mere week away, LEGO has released a quick designer video. It showcases LEGO Designers Chris Perron and Justin Ramsden taking us on a quick tour of the Story of Nian (80106) and Spring Lantern Festival (80107), highlighting some of the cool features […]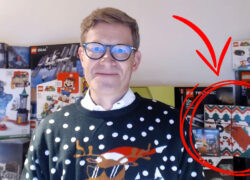 Earlier this morning, the LEGO Group CEO, Niels B. Christiansen, sent his holiday greetings for the close of 2020 and inadvertently revealed a mystery LEGO set that I have never seen before. The box design share a similar motif to the LEGO employee christmas gift this year but the dimensions are a little bit smaller […]
The LEGO Marvel Spiderman Attack on the Spider Lair (76175) is one of the more anticipated sets for me as I'm a bit of a Spidey fan. I loved the LEGO Spider-Man: Web Warriors Ultimate Bridge Battle (76057) when it came out for its variety of minifigures and while this has less characters, it does […]
With the new year fast approaching, LEGO's online portal Shop@Home has updated their listing with the product details for a host of LEGO BrickHeadz, Seasonal and Creator sets! I was contemplating publishing some of the earlier images but they were of such low quality, I didn't feel like it would do the sets justice. LEGO […]
The box distribution for the LEGO Collectible Minifigure Series 21 (71029) has been revealed and we can confirm that there are three complete sets!