LEGO has officially revealed their LEGO Star Wars Republic Fighter Tank (75342 ) which is set to launch on the 26th of this month.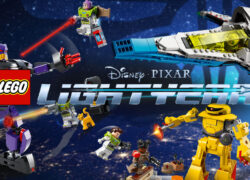 LEGO's online sales portal has just listed three new LEGO Disney Pixar Lightyear 2022 sets that will be available next month.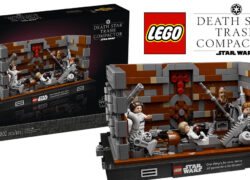 The LEGO Star Was Death Star Trash Compactor 75339 was officially revealed last night and it will be available on May the 1st.
Amazon has leaked another LEGO Star Wars diorama collection set with LEGO Star Wars Dagobah Jedi Training 75330 earlier today.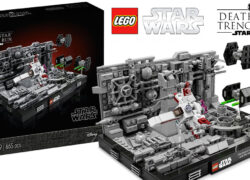 Amazon accidentally released the official images to the LEGO Star Wars Death Star Trench Run 75329 ahead of Friday's announcement.
LEGO German Shop@Home catalogue has revealed the redemption details for LEGO Easter Chick 40527 and Easter Bunny 30583 gift with purchases.
If there is one thing to know about me is that I'm a HUGE fan of Back To The Future so when I was definitely super excited when I got the news back in November 2021 that we would be seeing a large scale model of the iconic car this year. So I'm beyond ecstatic […]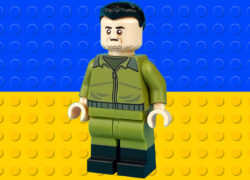 LEGO Volodymyr Zelenskyy minifigure by custom Minifigure printer Citizen Brick raises USD$16,540 for Ukraine Direct Relief Fund.
There will be two LEGO Art Summer 2022 sets that feature the Rolling Stones as well as collaboration with the Museum of Modern Art.
The LEGO Ideas Fan Vote for the 90th Anniversary set finally produced a winner in the form of LEGO Castle which beat out LEGO Bionicle and Classic Space.