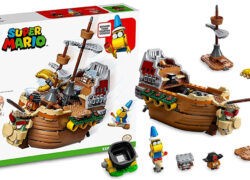 We were treated to our first glimpse of the LEGO Super Mario Characters Packs Series 3 (71394) earlier this week and now thanks to Amazon Australia, we have the official images to one of the larger LEGO Super Mario sets from the latest wave. LEGO Super Mario Bowser's Airship (71391) features Bowser's iconic airship that […]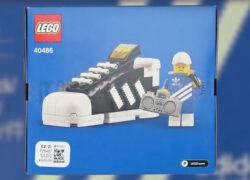 LEGO and adidas just announced their latest collaboration with the LEGO adidas Originals Superstar (10282) set and now we have the first look at the accompanying gift with purchase. The GWP features a scaled down version of the iconic sneaker and it is decked out in black instead of white but the main attraction for […]
LEGO and adidas are continuing their collaboration with another sneaker as well as a LEGO adidas Originals Superstar (10282) set!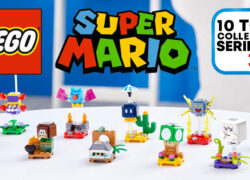 LEGO's official Twitter account has just published our very first glimpse of the upcoming LEGO Super Mario Series 3 Character Pack (71394)! As usual, there are ten characters to collect and here is the list as follows: Scuttlebug Swoop Parachute Bob-omb Amp Torpedo Ted Crowber Galoomba Bony Beetle 1-Up Mushroom Boo These should be coming […]
LEGO Designer Andy Grubb and Senior Graphic Designer Ioana Popescu takes us on a behind the brick look at LEGO F·R·I·E·N·D·S Apartment (10292).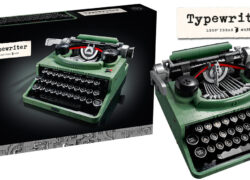 In the world's largest toy company's ongoing bid to churn out more models that make you go "I can't believe its LEGO!", they have just announced the LEGO Ideas Typewriter (21327) set! It features a 1:1 scale brick built typewriter that was modelled after an Erika-10 portable typographer that sat on Ole Kirk Kristensen's desk […]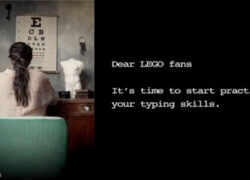 LEGO Ideas has just posted a short teaser video that hints the new LEGO Ideas Typewriter (21327) Set will be having its official announcement soon!
LEGO teased us with a short video that depicted a brick with light up studs a week back and now they have revealed their inaugural LEGO CON that will be taking place on June 26th online! They just released the event schedule which includes a LEGO Minecraft Question & Answer session with LEGO designers and […]
LEGO's online sales portal, Shop@Home has just updated their product listings with the remaining LEGO Disney Summer 2021 sets.
LEGO Japan published their 2HY 2021 store catalogue which reveals a whole bunch of new LEGO sets that we've never seen before!