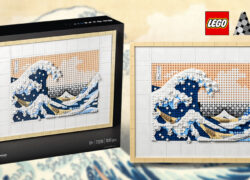 LEGO Art Hokusai: The Great Wave 31208
There were rumours of LEGO Blacktron making a come back and now thanks to youtuber Brique Logique, we can confirm the existence of the LEGO Blacktron Cruiser (40580)! It was apparently spotted at a store in France but he was unable to purchase it as it was slated as a gift with purchase for next […]
As the year end fast approaches, more reveals on next year's LEGO offerings are flooding the interwebs and thanks to our friends over at Promobricks, we now have a first look at the upcoming LEGO Botanical Collection sets for 2023! We are technically getting two bouquets next year in the form of a wildflower and […]
We have our first handful of official LEGO Star Wars 2023 January product images and it looks like we're off to a solid start to the new year. Come January 1st 2023, fans will be able to purchase the first LEGO TIE-Bomber in twenty years! On top of that we will also get an updated […]
After a flurry of leaks throughout last week, LEGO has finally revealed the LEGO Modular Jazz Club 10312 for the new year.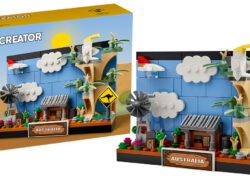 There are a handful of new LEGO Postcards that will be coming in 2023 and LEGO's shopping portal just updated with their latest addition to the hugely popular sub-theme. The LEGO Australia Postcard (40651) features a scene from the Australian outback as opposed to the other country's offerings which showcased a cityscape instead. The set […]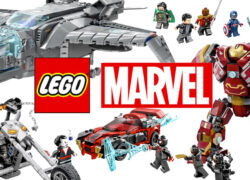 The first batch of LEGO Marvel 2023 1HY set images just dropped which will be available come the new year in just four weeks time.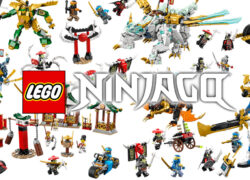 LEGO has officially announced the LEGO Ninjago 2023 1HY sets for next year which has a new evolution theme that allows you to augment the base model.