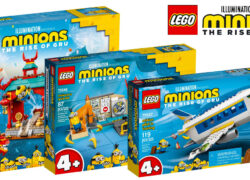 As most of you are well aware of the delay in the LEGO Minion sets, we now have confirmation that the remaining three LEGO Minions: The Rise of Gru will have a street date of 26th of April 2021. The LEGO Brick-built Minions and their Lair (75551) and Unstoppable Bike Chase (75549) were both released […]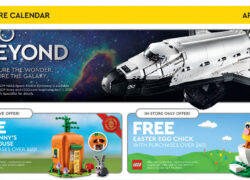 LEGO has just published their LEGO Brand Store April 2021Calendar which gives us a look at the upcoming promotions for next month.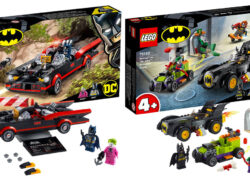 Vietnames toy retailer has publish the official product images for both the LEGO Classic Batmobile giving us our very first look.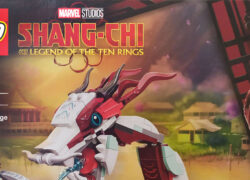 An Israeli toy retailer by the name of The Brick has given us our very first look at the LEGO Marvel Shang-Chi Battle at the Ancient Village (76177) set.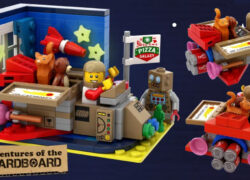 The LEGO Ideas platform has selected Ivan Guerrero's The Adventures of USS Cardboard to be made into a gift with purchase set!
US Book retailer Barnes & Noble launched a pre-order for the LEGO DC Batman Cowl (76182) which has given us our first look at the model.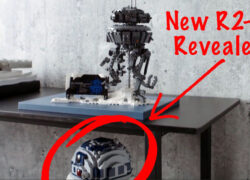 A promotional video for the LEGO Star Wars Probe Droid (75306) has given us our first look at the LEGO Star Wars R2-D2 (75308) set!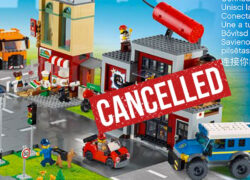 LEGO has just officially announced that the mysteriously missing LEGO City Crooks Hideout Raid (60278) set will not be released in any form.
We had a sneak peek of the LEGO Star Wars Probe Droid and a side profile of Darth Vader's helmet a couple of days ago and now Walmart.com has just presented us with a full reveal of the next two helmets as well as our favourite probot. I'm glad that they are finally releasing a […]
LEGO is expanding their NASA space sub-theme with the launch of their latest LEGO NASA Discovery Space Shuttle (10283) set!