LEGO Princess Peach revealed to be a playable character in the next wave of LEGO Super Mario sets for the summer's May release.
The LEGO Ideas Magical Village Over the Bridge has just garnered 10,000 supporters and would make a great addition to any LEGO Winter Diorama.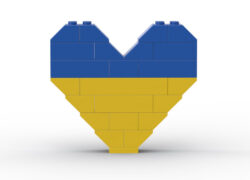 The LEGO Foundation, Ole Kirk's Fond ("Fund" in Danish), and the LEGO Group has pledged a total of DKK 110 million (approx. USD 16.5 million) in support of Ukrainian children and families in the growing crisis in Europe. The money will be distributed through the United Nations Children's Fund (UNICEF), Save the Children, and the […]
There has been a lot of speculation on how the LEGO Muppets Minifigures will look and now we have our first look thanks to BricknBricks IG.
LEGO has announced the latest addition to their exclusive LEGO House line up with the LEGO House Dagny Holm Master Builder 40503 set.